What are the Best Work Boots for Plantar Fasciitis Sufferers to help stay comfortable at work?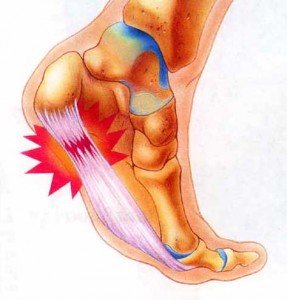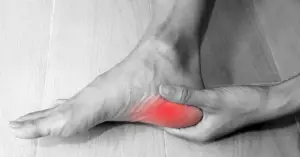 Plantar fasciitis causes tremendous foot pain.
If you must wear a boot all day and you suffer from the problem, you are probably in search to find the best work boots for plantar fasciitis relief.
We will cover a brief overview of what Plantar Fasciitis is and then go through some options of which safety shoes you may want to consider.
Comfortable options are available.
Read on.
What is Plantar Fasciitis
Plantar fasciitis is an injury to the tissue (fascia) that surrounds muscle and nerves on the bottom of the foot (plantar).
The fascia runs from the heel to the ball of the foot.
When it is contracted, it is more susceptible to tiny tears or inflammation; runners who don't stretch fully before starting longer runs are especially prone to fascia injury.
Excess weight that puts extra strain on the bottom of the foot, or standing for long periods of time, especially without good cushioning in the shoes, can also cause damage.
Heel spurs are often seen with plantar fasciitis.
Heel spurs are deposits of calcium on the underside of the heel that may or may not cause pain.  Calcium deposited is due to stress or injury.
Heel spur and plantar fasciitis are sometimes linked together under the term Heel Spur Syndrome.
Diagnosis and Treatment for those that suffer from Plantar Fasciitis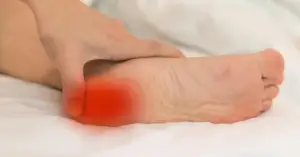 Almost all plantar fasciitis sufferers are treated with non-invasive methods.
Resting the foot, stretching before exercise, using ice to bring down inflammation, and wearing supportive shoes are the most common prescriptions.
If these are not successful, then more invasive methods are indicated, but the majority of sufferers find relief outside of surgery.
Plantar fasciitis is diagnosed when pain is felt as weight is first put on the foot in the morning or after a long period of sitting.
If the foot is stretched and limbered, the pain gradually goes away but it returns.
A professional diagnosis is recommended.
New Technology in Boots for Plantar Fasciitis Sufferers
Boot makers have to make their boots to the different safety regulations of individual jobs.
After those requirements are met, the manufacturer wants to create a boot that is comfortable enough to allow for all-day wear without fatigue.
Things to check when buying a work boot is the amount of supportive cushioning, ability of the boot to take extra cushioning in the form of inserts or custom-made orthotics and, of course, how well the boot fits the needs of the job.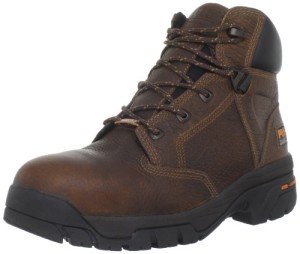 A few boot makers, Timberland, Wolverine and Caterpillar as examples, have technology mentioned as especially comfortable for plantar fasciitis sufferers. Timberland introduced what they call Anti-Fatigue design.
Timberland's boots have a special "industrial mat" made from thick foam designed with inverted cones that allow this to happen.
This will occur when compression is released so energy bounces back to the foot.
Since Timberland offers such a wide variety of boots, the odds are high that they make a comfortable boot that meets the needs of any job.
The Timberland Pro Men's Pitboss 6″ Steel Toe boot is a good example of what's available for a higher risk industrial job.
Most reviews are very positive, although one person did say he had to add orthotics because the cushioning was not quite enough for him.
Others raved about how good their feet felt even after a full day's wear.
If you take the Wolverine Men's Raider, it has a gel insole and provides comfort straight out of the box.
What is also interesting is the fact that you can remove the insole completely if required.
Orthotics can create a custom feel.
One negative mentioned for this boot is that the sole does not provide great traction.
A helicopter mechanic said he did go through frequent spills without loss of traction but admitted the traction was maybe not aggressive enough for safe wear on ice or slipperier surfaces.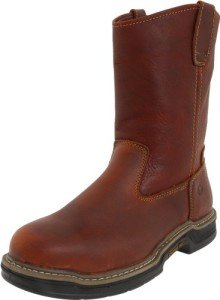 The Caterpillar Men's Second Shift ST Work Boot got some raves for comfort.
Caterpillar calls its system the Ergo System.
It uses anatomically accurate and biomechanically designed features to give the boot the most comfort possible.
Reviews are mostly five-star.
Non-Work Shoes
Of course one does not live in one's work boots.
Shoes worn for everyday life also come with foot friendly cushioning.
Since runners suffer from plantar fasciitis more than other groups, shoes designed for runners provide some of the most support available.
The Nike Free 5.0 gives maximum shock absorption even for running.
Walking in them is a dream. Reviews are positive but several say the shoe runs small.
Asics Men's Gel Kayano gets rave reviews, too.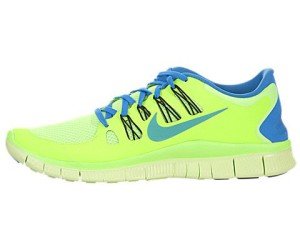 Orthotics
Probably the greatest innovation in shoe or boot comfort comes not from the advanced technology built into the shoe, but from the tremendous choices available now in orthotics.
Insertable insoles are made from foam, gel or rubber.
They provide extra cushioning in the heel area or the ball of the foot or provide extra firm high arch support.
Ortholite is a company that uses open cell slow recovery foam.
Recovery foam technology allows the insert to mold itself into the shape of the foot and retains that shape.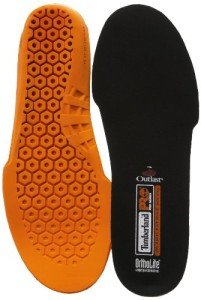 If you want a custom fit, there are kits available.  All you do is stand in a moldable gel then send the molds to the lab.
In a few days your personal fit orthotics arrive.
Reviews online are mostly positive. Some suggest getting the 3/4 length only, though, so cheap mushy overlays will fit over the firmer design of the custom made one.
The recommended treatment for plantar fasciitis begins with rest for the injured foot.
That is not always possible for a working man.
If his job requires he wear a work boot with certain specifications, the safety requirements take first priority; comfort has to take a back seat.
With today's newer technology, though, a work boot that meets both needs superlatively is possible.
Finding the best work boots for plantar fasciitis is just a matter of research.
The perfect boots are out there.