What are The Best Insoles for Work Boots? 5 Top Choices Reviewed to keep your feet comfortable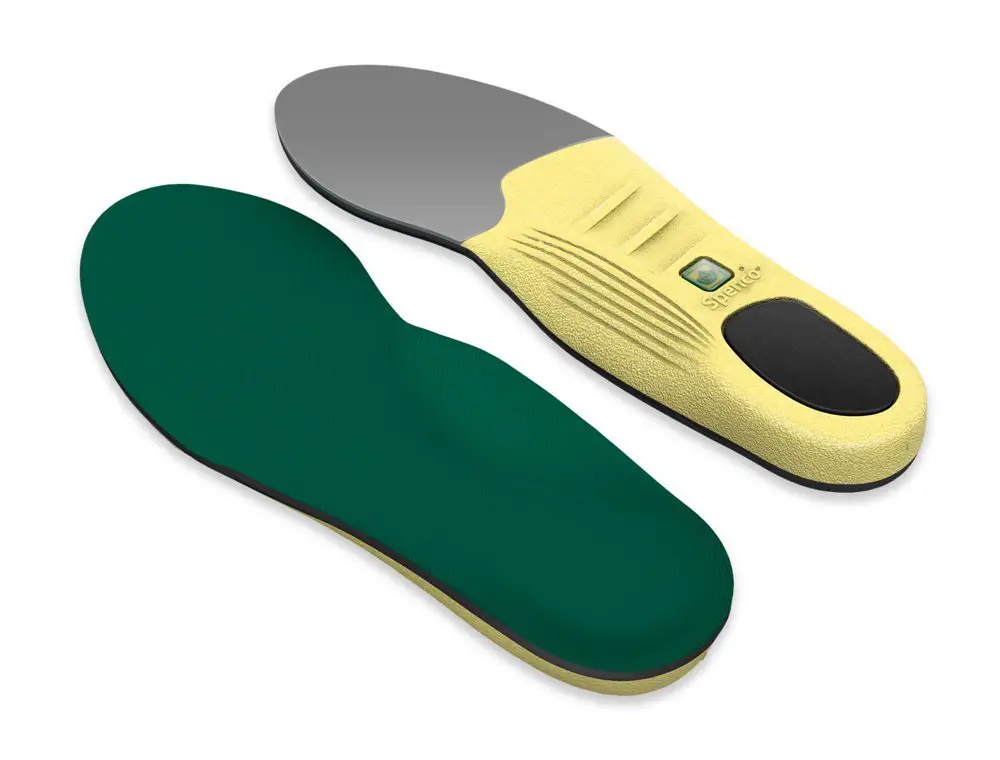 What if, at the end of a long hard day, you weren't dying to kick off those work boots and kick your feet up?
It sounds too good to be true, right?
Boots need to serve their industrial purpose and provide safety, but even more importantly, they must enable you to do your best work all day long.
On the outside, work boots are designed to be incredibly solid, sturdy and safe, but what about the inside of the boots? …
That's where the best insoles for work boots are inserted (literally) to save the day and your feet.
With the right pair of insoles, your feet don't have to suffer any longer.
Scroll down to read reviews
Why Must You Wear Work Boots?
Work boots are designed to address safety and work concerns.
The U.S. Department of Labor requires employers to ensure that employees wear protective footwear when any danger to their feet is present.
Dangers include dropping or rolling objects, something piercing their sole, or any electrical hazard, such as static discharge.
Specifications for safety equipment, including work boots, are determined by a number of organizations, including:
The American National Standards Institute, The American Society for Testing & Materials International, Factory Mutual Global, National Fire Protection Agency, The Safety & Equipment Institute.
OSHA actually requires that employers provide or pay for the appropriate footwear for employees who are subjected to dangerous conditions.
However, none of these organizations mention anything about work boots being comfortable.
How can you make your work boots more comfortable?
The best way to prevent foot pain, aches and soreness caused by wearing work shoes all day is to purchase and insert your own insoles.
Aside from the fact that standing on your feet all day, every day is bound to make them tired, improper support for your feet can lead to common foot problems, including:
Corns & Calluses: unsightly, hardened skin
Metatarsalgia: pain & inflammation in the ball of your foot
Different insoles cater to different foot conditions (existing conditions or prevention of,) but there are also many insoles for work boots on the market that universally cater to general discomfort from being on your feet, in work boots all day.
What should you look for to find the best work boot insoles?
It depends on your line of work and any possible concerns you may have with your feet, such as flat feet or low arches.
Some questions to consider in determining the right work boot insoles are:
Are they lightweight?
What thickness is required for my shoe?
How high is the arch?
Is the size and shape right for my work boots?
Different insoles contain different technologies and a variety of materials.
Some contain a squishy glycerin material, some neoprene and shock-absorbing material; others use foam at various levels of firmness.
Almost all insoles include padding on the heel and ball of the foot.
Most also incorporate some kind of antimicrobial technology.
With hundreds of options to choose from, work boot insoles can cost you anywhere from $5 to $75 per pair.
Maybe even more.
You want to be sure to get the best bang for your buck, but you also want to be sure you spend your hard-earned money on the right support for being on your feet all day long.
Affiliate Disclaimer
Affiliate links may be present throughout the Bestworkbootsideas.com site and we (the site owner) may earn a commission from any sales made from recommending products on this site at no extra cost to you.
Below are the 5 of the best insoles for work boots that won't let you down:
1. Superfeet Premium Insoles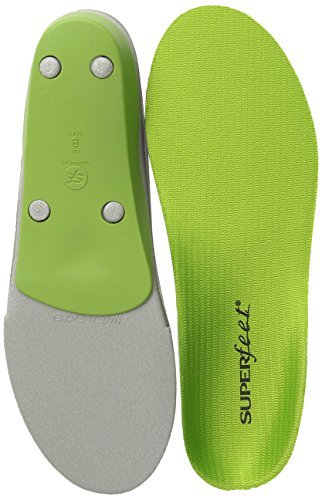 >> Get latest prices here <<
A little on the pricier side, these insoles come in a variety of different colors and varieties.
They are all thin, low profile and flexible, best for medical professionals where lighter-weight work shoes are required.
These are ideal for the lover of all things all-natural, as the manufacturer prides itself on environmentally friendly practices.
They are nickel, sulfate, latex and formaldehyde-free.
2. Dr. Scholl's Massaging Gel Work Insoles
These unisex insoles are a very universal option.
The shape and arc allow either men or women to wear them in work boots, as well as any other everyday wear shoe.
Being of medium thickness and support, Dr. Scholl's Massaging Gel Insoles are ideal for any kind of work boot.
3. Footminders Comfort Orthotic Arch Support Insoles for Sport Shoes and Work Boots (Pair)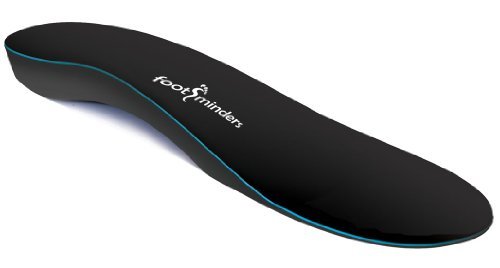 With cushioned heel and forefoot pads, these insoles are designed specifically for those standing for long periods of time.
They have a firm, high arch and are ideal for those suffering from plantar fasciitis due to low arch or flat feet.
4. Spenco Polysorb Heavy Duty Men's Insoles.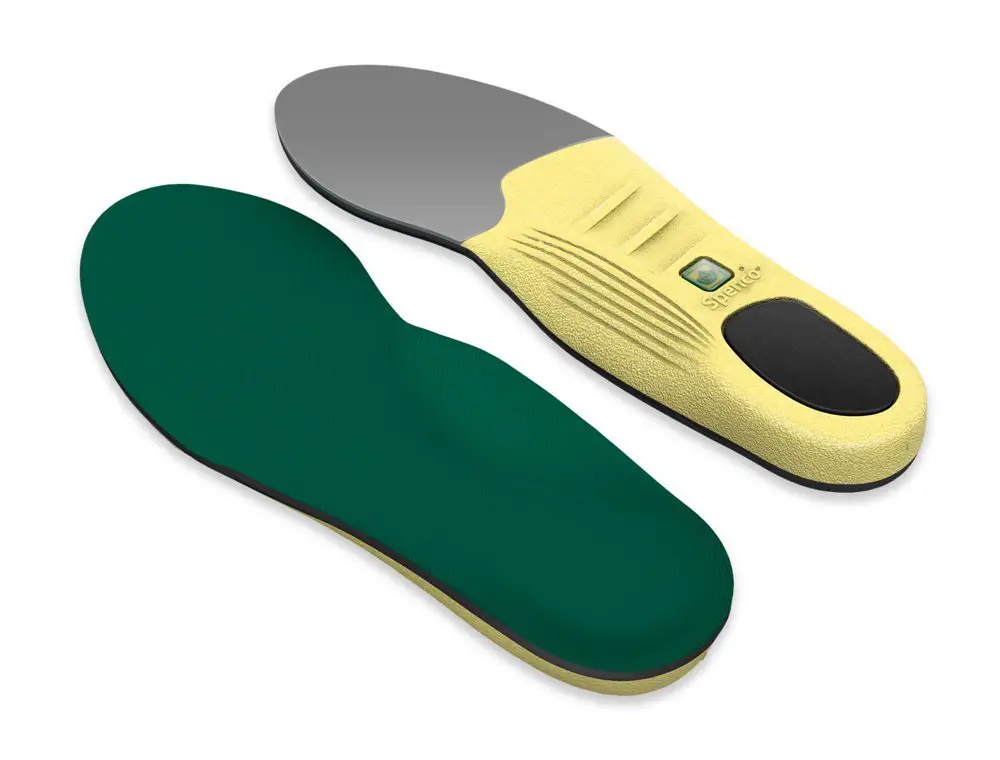 As the name implies, these are a heavy-duty insoles.
Using a variety of technologies, they have every area of your foot covered.
A combination of four different materials are layered to make these insoles thick, durable and efficient: neoprene, a 4 way stretch fabric, Spencore 5/32 inch thick shock absorption material, and a lightweight polyurethane material for arch and heel support.
These are larger, and take up more room in your shoes than the other insoles. They are intended for heavy-duty work boots, but could also be used in tennis shoes.
5. Hydrofeet Dynamic Liquid Massaging Orthotic Insoles.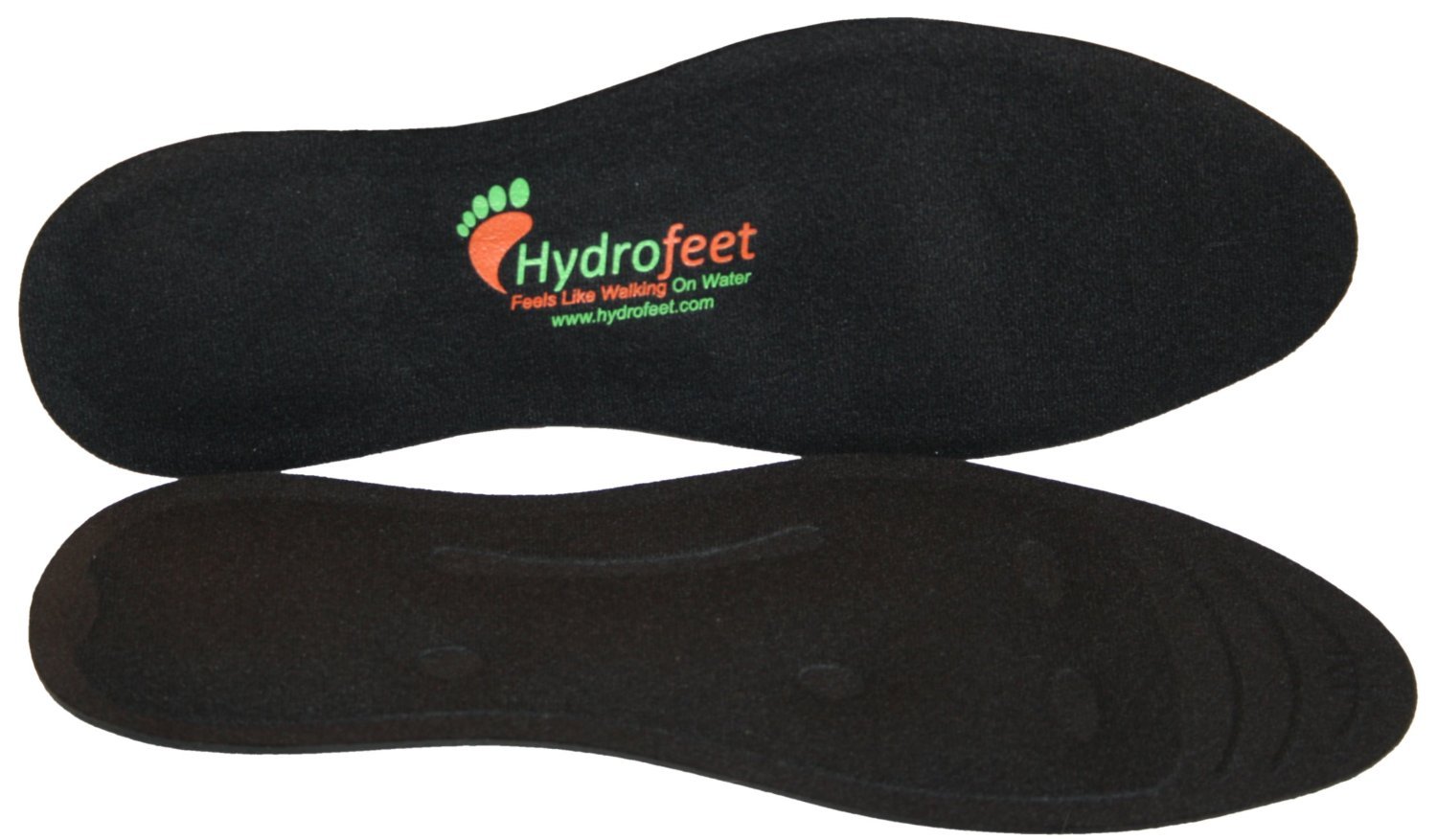 Using completely different technology than the others on the list, Hydrofeet Dynamic Liquid Massaging Insoles are filled with glycerin, providing more viscosity than other options.
While they still provide solid support, they are ideal for someone who needs more softness and padding than firmness and arch.
The Verdict…
Our recommendation for the overall best insoles for work boots, that won't let you down even on the longest workday, is Dr. Scholl's Massaging Gel Work Insoles.
These insoles are unisex and the most universal across different lines of work and incorporate several different insole technologies to bring the most well-rounded support.
They also easily transition over to your everyday tennis shoes.
With a universal insole that can transition back and forth, you can ensure you're always getting the right support.