What are Insulated Work Boots: Your Complete FREE Guide on finding your next warm pair of safety shoes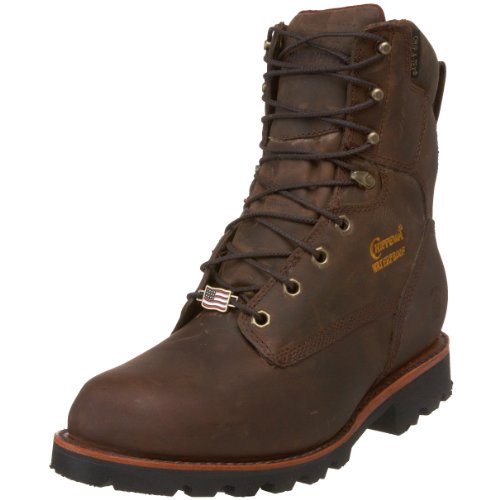 Insulated work boots allow your feet to stay warm in cold weather and wet weather conditions by using technology such as 3M Thinsulate insulation. This ensures your feet have the warmth they need and you can continue with your job in peace
Who Needs an Insulated Winter Work Boot?
There are numerous jobs around the country where you may find yourself working outdoors in the coldest of conditions.
An Insulated work boot can ensure your feet stay comfortable throughout your duration outside.
When your feet are warm and comfortable, the rest of you will be, too.
Below is an overview of the types of insulated footwear for work so you can understand it better. Also, it will help support you in making a better informed choice when choosing the correct shoe.
Features and Technology of Insulated Work Boots
There are plenty of technology features attributed to insulated boots. Once you look past the actual concept of the insulation, you'll want to look at the finer features which are not limited to;
Acid resistant
Comfort technology
Flame resistant
Waterproof
Reinforced toe
Thermal Foam
Unless you are confident that the boot has all the features you need, you should never buy it, especially without being able to evaluate it first.
This can easily be done by researching the product through reviews to see how others felt when they purchased the item.
Often, its not always possible to physically go and feel the product. There are plenty of deals are out there, but just be sure you know what features the individual boots have.
Why You Need Them
Just as you wear a jacket in the winter to keep your body warm, you want the same to be said about your feet.
No matter how much you bundle up on top, if your feet are cold, your entire body will be, too.
The simplest solution is to look for insulated work boots.
Now, it's important to note that insulation does not always mean they are meant for the winter.
Some are designed with features inside to provide warmth while others provide electrical insulation – which means you are grounded and you won't get shocked.
Since there are two forms of insulation, you have to read the description on the boots to avoid any assumptions.
This is particularly the case if you live in a cold climate where you will be dealing with ice and snow.
If so, you need a work boot that is fully insulated against the elements.
There may be a heavy cotton lining and even a steel toe to keep your feet protected and warm, but if the outside isn't waterproof, it may all be for nothing.
If you spend time outdoors, the moment you traipse through snow, the water will go through your boot.
A good example of insulation technology in boots is 3M Thinsulate and by Gore-Tex. Definitely worth understanding if you really need specific boots.
Most insulated work boots are waterproof, but this is not always the case.
You will want to double check the description to avoid any unwanted surprises.
When you spend any amount of time outside in the winter time, you can never be too safe in terms of protecting your feet.
You want a boot that's waterproof as well as insulated so you don't have to worry about your feet getting wet or too cold while you're getting your work done.
In some cases, certain boots will protect you from things like slush and rain. However, some boots although maybe waterproof, might not protect you if you experience treacherous conditions so be sure to verify whether they cater for this.
Footwear that is developed for extreme sports or activities such as mountaineering and hiking might also be a good option since the level of protection is very high. 
Something like the La Sportiva Batura 2.0 GTX Boot but not be to everyone's taste due to its price and look but you cannot deny it will definitely be the best choice in extreme conditions.
Top Brands of Insulated Boots
Insulated work boots can be very affordable.
There are also plenty of boots that end up being an investment because of a hefty price tag attached to them.
Generally speaking, the variety of work boots that feature insulation are going to range from about $75 all the way up to $375 and more.
You will need to make a long list of features that are important to you in a boot to determine what's right for you. Anything that is specialized such as hiking or mountaineering boots can go up even higher in price.
Some of the top brands for these kinds of work boots include:
Danner
John Deere
Wolverine
Timberland
Carolina
Matterhorn
LaCrosse
Bates
L.L.Bean
If you want an affordable pair of insulated work boots, try the Men's Timberland PRO 6".
It has Thermolite insulation, a padded collar, and seam-sealed waterproof leather uppers.
The boots are also oil resistant for durability.
Another pair of boots that is affordable is the Wolverine Gold WP.
There's thermal foam insulation inside to provide warmth and molding seals out any water.
A waterproof pigskin provides the exterior for the Wolverine boots.
If you want to spend a little more money, you can check out boots from Danner and John Deere.
For example, the Danner 8" Super Rain Forest 200G boots feature 200 grams of Thinsulate insulation.
There's also a Gore-Tex lining that provides waterproof protection along with leather on the outside that is waterproof as well.
The boots are about as heavy duty as you can get.
John Deere makes a number of models, too. The 16" Miner Lace-Up goes 16" up the leg, allowing you to wade into the deepest of water, snow, and anything else you may encounter wile on the job.
These boots have a high price tag, but the oiled waterproof leather makes it worth every penny.
The boots were made to last and includes moisture-wicking lining as well as 400 grams per square meter of Thinsulate insulation – one of the highest levels on the market.
It doesn't matter what brand you buy as long as the model has all the features you want.
Thinsulate insulation is one of the top products on the market used to line boots. The amount used will determine just how warm your feet will be.
You may want anywhere between 100 and 400 grams depending upon how much cold weather you are up against.
For example, if you live in Georgia where the temperatures drop into the 20s and 30s, you may want 100 or 200 grams.
However, if you live in Western New York, Alaska, or some of the other places where you get into single digit and negative temperatures, you won't be happy with anything other than 400 grams.
If you live or work in extremely challenging conditions, the insulation is available in 600, 800 and 1,000+ grams per square meter.
Take the time to explore what's out there.
To ensure that you are happy with the boots, read some reviews.
There are always people who have tried the boots out before you, so see what they have to say.
Pay special attention to whether people say they are comfortable as well as how long they last.
This will ensure that you buy boots that you enjoy wearing and that last you a long time, making you get your money's worth out of the insulated work boots.