Top Tips on Selecting the Most Comfortable Work Boots: Read this before you buy your next pair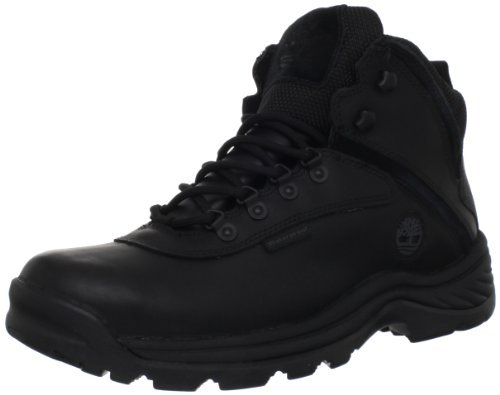 How to Locate the Most Comfortable Work Boots
Finding the most comfortable work boots is possible as long as you know what to look for.
Different brands have different features, which means that you will need to make a list of the features that are important to you.
It may be advantageous to try on a few different boots in stores to determine whether you like a particular feature or not.
For example, some people enjoy having the moisture wicking nylon lining while others prefer a waterproof boot without the lining.
Additionally, you will want to explore boots that have a cushioned insole versus adding one in after you make your purchase.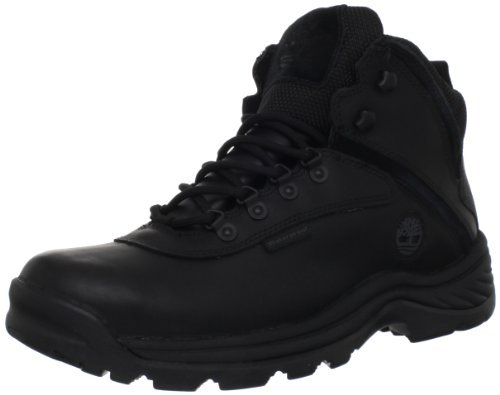 What Happens When Comfort Isn't Factored In?
With so many different brands of boots, you have to factor comfort in.
If you don't take comfort into consideration when you purchase your work boots, you are likely going to end up in a significant amount of pain within a few hours on the job.
The right fit is of the utmost importance.
If your boots cut into your toes, you may end up with bunions.
This can result in a significant amount of pain and the need for surgery.
You may also end up with blisters and aches and pains in the interim.
This is especially the case when you are going to be doing a lot of walking, hiking, and climbing on the job, so choosing a boot that is comfortable will ensure that you get through the day.
Comfort means different things for different people. For some people it means cushion and for some it means waterproof.
You have to simply look at what you will be doing in the boots to determine how you are going to remain comfortable.
You may have the most cushioned boots around but if they aren't waterproof and you step through a puddle, you won't be comfortable for long.
Buying the Most Comfortable Work Boots Online: What to Look For
When you start to shop for the work boots that offer comfort, you need to explore a variety of different features. This includes such things as:
Air Comfort technology
Cushion sock lining
EVA foot bed
Lightweight
Water resistant
Memory foam insole
Padded collar
All of these features will provide you comfort throughout the workday.
Some of the features mean the same thing, but it changes from brand to brand. For example, some brands offer perspiration absorbing while others offer moisture wicking.
Some have a foam sock liner while others have a cushion sock lining.
They are basically the same things, but are spelled out differently.
This means that you will need to read the list of features provided on a particular model boot in order to determine whether it is going to meet your comfort needs throughout the workday – while still fitting into your budget.
Top Brands of Work Boots: Pros & Cons
There are many top brands of workboots available in the market today. These will vary between men's and women's and each brand has a variety of features.
Men's Brands
Some of the top brands for men include:
Dickies
Timberland
Caterpillar
Wolverine
Dr. Martens
Ariat
Keen
Within each of these brands, there are varieties of features that make them comfortable.
This includes a molded outsole, memory foam insole, and padded top collar.
When you explore each of these brands, there are going to be pros and cons within them.
For example, each of them have multiple ways to ensure comfort while the cons can include a lack of selection (Dickies), a dearer price tag (Timberland), or a lack of color selection (Cat).
Women's Brands
Many of the women's brands have a variety of the same comfort features including a padded collar, and a removable insole. They do not contain the same number of features, however.
You will not be able to find many boots with a molded outsole or a memory foam insole.
This means that you will either have to shop for men's boots or purchase an insole afterwards to place inside the boot.
Top brands to look at include:
Each of these have pros that include being waterproof, lace up, easy to clean and slip resistant. Cons will vary from brand to brand. This includes being expensive (Bates), lack of color selection (Wolverine) and failure to come in a steel toe (Rockport).
Once you decide on the features that are important to you in a boot, it will be possible to find one that meets your needs in terms of comfort as well as price.
Choosing a pair of work boots is not something that you want to decide upon lightly.
There are plenty of brands and each have a long history of providing advanced footwear.
Some use more technology than others in order to provide you with comfort not only for extended wear but also within various conditions – such as wet and extreme conditions.
Particularly when you are looking for the most comfortable work boots, you want to ensure that you have a boot that can be worn for the entire length of your day.
You do not want to get into a situation where you have to change shoes simply because the boots are no longer comfortable for you to wear.
In some industries, you may have workdays that go 12 hours or longer.
As a result, you need to pay attention to the features provided in the boot before you make any decisions.
When you purchase online, most boots have a long list of features.
This may include such things as a moisture wicking mesh lining, a waterproof boot, a composite toe, and extra wide toe, waterproof, and various other features.
You will also want to look and see if the manufacturer offers a comfort guarantee.
For example, Rockport offers a 30 day comfort guarantee.
If you don't find that these boots are the most comfortable boots you have ever worn, you will have the ability to return them for a full refund within 30 days.