Top Tips for Buying the Best Work Shoes: Your Complete Guide to Finding Your next pair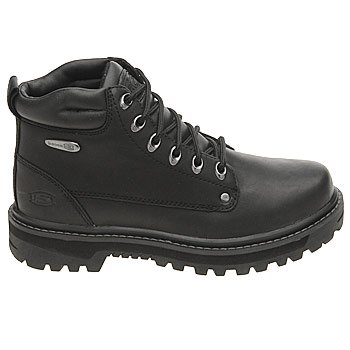 Buying Guide for the Best Work Shoes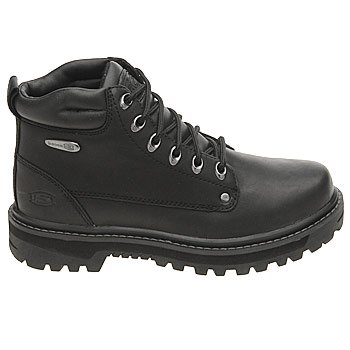 There are a lot of times when you need the best work shoes that you can find – but you don't necessarily need boots.
Various industries want you to have a non-skid, sturdy shoe for work.
When all you can find is boots in the stores, you need to know where to find what you need as well as learn about some of your options.
The more you know about your options before shopping, the faster you will find what you need. We will try and cover some ideas on things to look out for when making a purchase on ideal work shoes.
If you are buying safety footwear, you may want to familiarize yourself with the parts of a work boot.
Industries Requiring Work Shoes
One of the first things that an employer may tell you upon being hired is that you need work shoes.
Depending on the industry, this could mean professional non-skid shoes that are professional, comfortable, or generally appropriate for where you will be working.
Your employer may even give you an example of what they are looking for or you may need to consult your PPE manual.
Top industries that require work shoes include:
Foodservice
Healthcare
Industrial
Hospitality
Schools
Supermarkets
Construction
Ultimately, there is no right or wrong industry when it comes to shopping for the best work shoes.
If your employer tells you they are needed, you have no choice but to go in search of them.
In many instances, your employer will specify that the outsole has to be non-skid or have significant grip, they may tell you the color, and even tell you that they need to lace up or have a covering on the heel.
Once you know the specifics of the shoe you are required to have, it will make it easier to do some shopping.
Features and Styles of the Best Work Shoes
There are a lot of features and styles when it comes to shoes that you wear to work.
Where you work is going to also have an impact on the shoe you buy because of the style as well as what your employer requires.
For example, when you are in food service, you may be able to wear a heel as long as it is skid resistant whereas healthcare facilities want a flat shoe. Some employers may even insist on a lace-up shoe.
Some of the most popular styles are as follows:
Clogs
These are slip on shoes with a closed-toe. Some of them have an open heel and others don't. They come in a wide range of colors and are commonly worn in the kitchen by cooks and chefs.
Dress Shoes
These are designed for the office as well as for professionals who need to look good while still going into areas where there may be heat, chemicals, or slippery surfaces. The shoes may have a heel and they can be either lace-up or slip-on.
Mary Jane
The Mary Jane is one of the best work shoes for women. It features a heel of an inch or more and a strap across the ankle.
Oxford
This is similar in nature to a loafer but has a more defined collar around the ankle and laces up. Most brands feature them in brown and black.
When you look at these styles, or other styles, you will want to pay attention to the features of the shoe to ensure you are happy with it once you get it. Some of the top features to be on the lookout for include:
Skid resistant
Warranty
Cut protection
Each of these features is important for one reason or another – it is all going to depend on the industry you are in. The warranty is especially important as different brands have different warranties. If the shoe becomes damaged in any way within the timeframe of the warranty, you may have the ability to ship them back and be reimbursed for the shoes or receive another pair at no cost to you.
Top Brands of Work Shoes
When you shop for what will be your best work shoes, you have to firstly know about some of the top brands. Each brand has something unique that they have to offer, either in terms of style, features, warranty, price, or a combination of the four.
Now, before you go and buy yourself a fantastic pair of footwear, find out if your employer has any brand requirements. In the employee handbook, there may be a very specific list of brands or models to ensure you are compliant. Look to see if there is a list before you buy a pair of shoes. In addition to this, there might also be additional requirements such as heel size, steel toe etc. Make a list of these and then you can start to really get to work.
Top brands for men include:
Carhartt
Ace Work Boots
Top Crews
SFC Pro
Dickies
Top brands for women include:
Shoes for Crews
Top Crews
Sketchers
Versatile Casual Styles
While some of the brands listed for men and women are interchangeable, these are some of the most popular within today's market.
Additional Things to Look For
Shopping for shoes is not a hard task as long as you know what it is that you are looking for.
Make a list of the features you want in a shoe. Remember that you are going to be wearing the shoes for the entire time you are at work – and this can be 8 hours, 10 hours, or even longer every day.
Since you will wear them so often, they are going to wear out faster than many of the other pairs of shoes you have in your closet.
The decision to choose wisely becomes even more important if you suffer from foot issues such as plantar fasciitis.
Pay attention to the warranty. Especially if you are spending a lot for the shoes, be sure you get a great warranty so you can have some recourse if the shoes wear thin or you develop a hole in the sole within a few months of wearing them.
Some manufacturers offer a warranty of 30 days, 25 years or even a lifetime warranty.
For example, Red Wing offer various warranties from a period of 30 days to upto a year depending on the type of footwear.
Georgia Boot offer a range of warranties mostly ranging from 6 months to 1 year. If you want a longer warranty then go for the
Dr. Martens For Life boots who have a lifetime warranty.
Again, ensure these are the correct footwear for your requirements.
Danner have a warranty for work boots which is generally 180 days from the purchase date of your shoes. Be sure to check all of these as they can always change.
Take advantage of sales. Since the shoes will be used for work, you know they will get a lot of use.
Go ahead and buy two pairs (or more) so you have them and can alternate. They'll last longer and won't cost you as much because of the sale.
The ideal place to start is to browse the site to give you some inspiration.
Happy scouring for the best work shoes.