Are these 5 of the Best Work Boots for Farmers like you available on the market right now?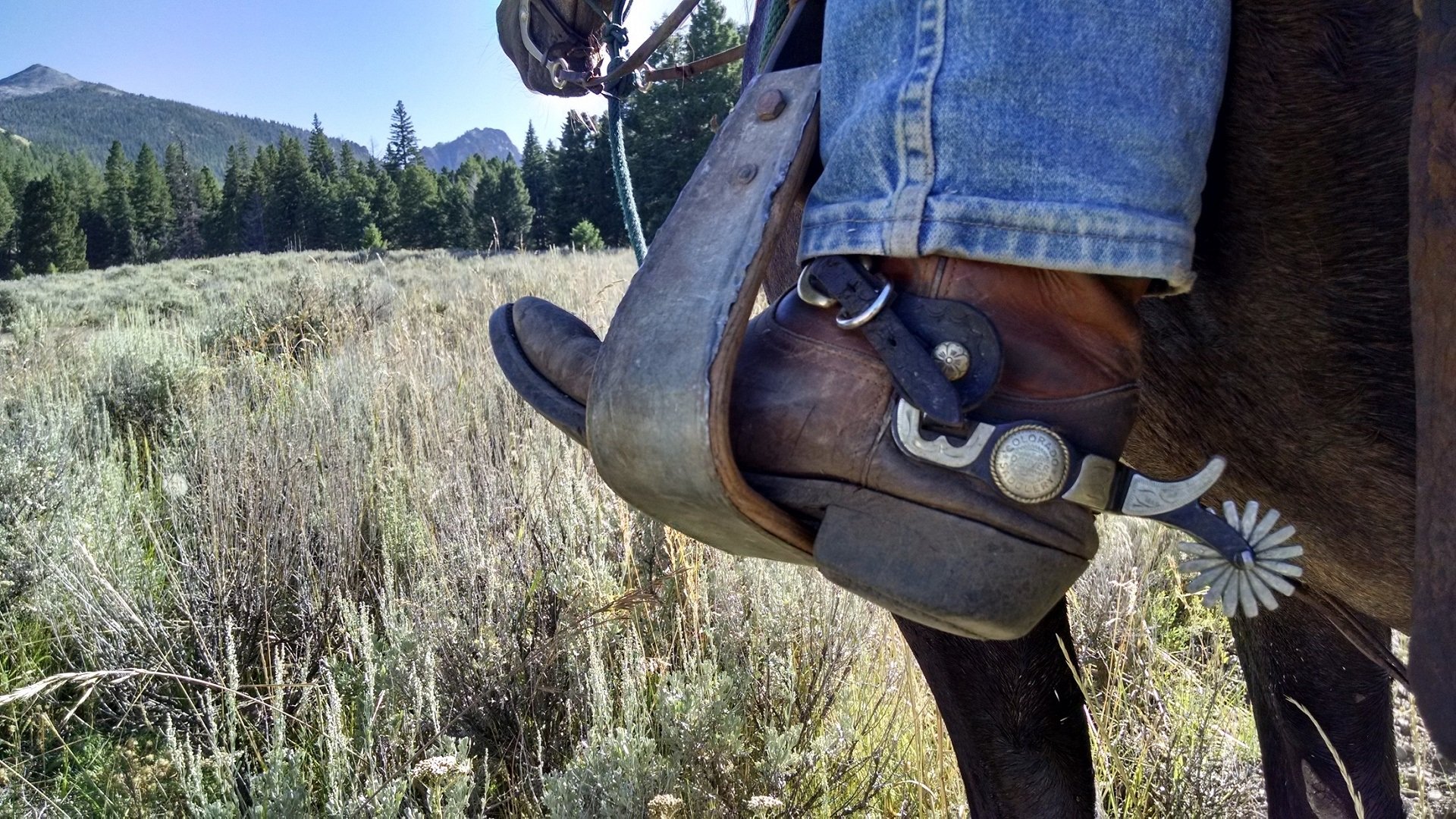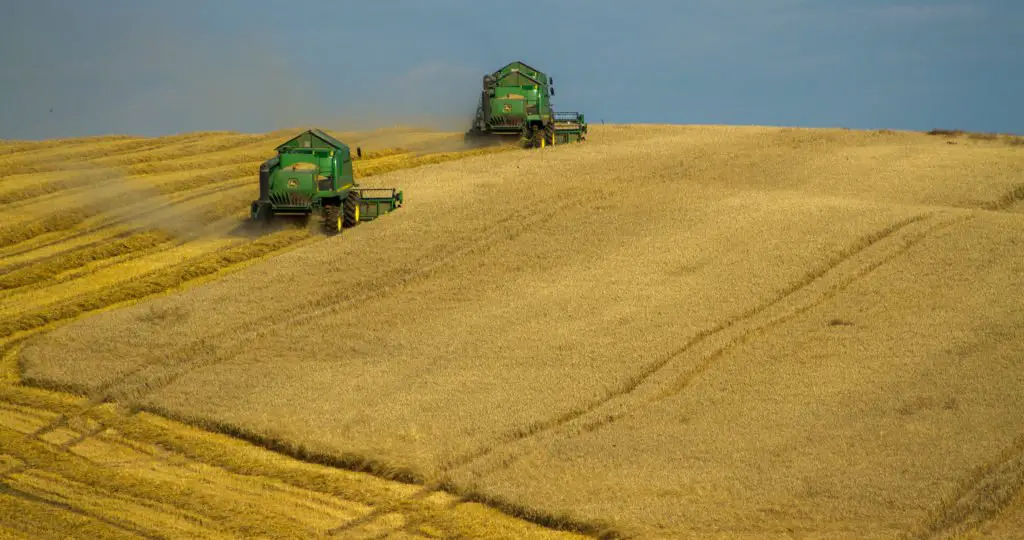 Farmers are a very hardworking group of people.
You spend long hours standing on your feet, doing a magnitude of various tasks in all kinds of conditions.
It never stops does it?
A pair of high-quality work boots to protect your feet, keep them comfortable and protect from the elements is therefore absolutely essential.
They should also help to minimize other health problems that might affect your knees, back, and hips as a result of wearing incorrect footwear.
Using machinery and managing livestock on the farm are also other activities that also need to be considered.
In this article, we'll review 5 of what we think are the top work boots for farmers.
We'll also give you some pointers in choosing the correct shoes in the buying Guide.
What are the Benefits of wearing specific Work Boots for Farmers?
Boots designed with agricultural work in mind will support farmers do their job much better.
Below are some considerations you need to factor when making your choice;
Farmer boots should allow you to walk, bend, and kneel comfortably.
A level of flexibility must be one of the buying factors.
Wearing the right work boots will eliminate the pain and strain that you're likely to feel after a long day.
They're usually thick to protect your feet from several objects, parasites, and microorganisms that shouldn't get in contact with your skin.
Reviews of the Best Farm Work Boots
Farming is a profession of dedication and devotion.
This is why you need the right footwear to support your feet and protect them while working hard on the farm.
Here are our top picks.
Affiliate Disclaimer
Affiliate links may be present throughout the Bestworkbootsideas.com site and we (the site owner) may earn a commission from any sales made from recommending products on this site at no extra cost to you.
Gravel Gear offers these durable rubber boots to protect your feet and keep them dry in the wettest conditions thanks to the 7 mm neoprene uppers.
The long 15-inch collar allows you to step into the deep water without getting wet so you can water the crops and feed the animals.
In fact you can do whatever you like but your feet will stay dry.
These boots are extremely flexible so you can move freely and don't require a break-in period.
These boots are easy to clean after a long day thanks to the durable rubber-clad foot and half shaft.
They're very easy to pull on using the "pull on loop" and take off using the "kick off tab". 
The mesh-lined EVA midsole keeps your feet comfortable.
These boots feature a high-quality rubber outsole that provides good traction on slippery surfaces.
The treads look like claws ready to grip onto anything!
To make your movement easier, they are designed not to pick up dirt.
If you're likely to deal with heavy objects, then I recommend that you look for another pair because these boots have no safety toe.
They might get a little hot.
What We Like
Durable rubber uppers for better flexibility.
Waterproof construction.
Easy to clean.
Good traction thanks to the rubber outsole.
EVA midsole for more comfort.
You can put them on and take them off easily.
What We Don't Like
Not suitable for working in hot weather.
Don't feature a safety toe.
No insulation technology
Timberland offers these boots to those who  do the toughest jobs on the field.  If you're a Farmer, this boot is for you.
These are sturdy lace-up boots with anti-fatigue and shock-diffusion technologies.
They're designed to keep you safe thanks to their slip-resistant outsoles.
The premium waterproof and abrasion-resistant uppers are extremely durable.
They won't let any water get in touch with your skin while you're cleaning the barn.
They feature a steel toe to protect your feet against compression and impact.
The Goodyear Welt construction provides durable mechanical and chemical protection.
Thanks to the mesh lining, your feet won't get extremely hot after wearing these boots for a long day.
Moreover, the single-density open-cell Polyurethane footbed has an antimicrobial cover to prevent bad odors and provide better breathability so I recommend them for farmers who work in hot temperatures.
These boots run a bit large so they're more suitable for people with wide feet.
Or you can always wear some thick socks.
My only qualm is that the shoelaces should be made more durable.
What We Like
Waterproof leather boots.
Abrasion, slip and oil resistant.
Steel toe for maximum safety.
Anti-fatigue and shock-diffusion technologies.
Breathable lining and antimicrobial cover.
What We Don't Like
Run large.
Shoelaces aren't that durable.
These lightweight work boots from Muck are suitable for working on the farm thanks to their flexible waterproof construction.
The Fieldblazer Classic Boot is designed to deliver the traditional Muck® sure-dry performance so I recommend them for people who spend a lot of time standing on wet surfaces.
They feature a 5mm CR flex-foam neoprene bootie with a rubber overlay to protect your feet from the outside temperature.
Unlike other models, these boots won't make your feet too hot thanks to the air mesh lining which keeps the boots cool inside. 
Good traction is guaranteed thanks to the self-cleaning outsole which will allow you to move freely.
The boots feature toe and heel reinforcements for better support so you won't feel any pain at the end of a long day.
One of the problems I've found with boots is the top can be a bit snug and difficult for your foot. 
Thanks to the pull-on loop this problem is eliminated.
However, they won't suit you if you're working with heavy objects that might accidentally fall on your feet because they're rather thin.
You'll also need to wear thick socks with these boots to protect your feet from blisters.
These boots run true to size and are comfortable to wear.
What We Like
Lightweight and flexible work boots.
Waterproof construction.
Air mesh lining to keep your feet cool.
Self-cleaning outsole.
What We Don't Like
No safety toe.
Can cause some blisters if you're not wearing thick socks.
This is an interesting choice for Farmers from Wolverine. 
These easy-to-put on wellingtons are perfect for farmers who need long boots for maximum protection while working on the field.
Well-built with waterproof leather uppers means you wont have to worry about your feet getting wet..
They feature the CarbonMAX safety toes for protecting your feet from heavy objects.
They're also ASTM-rated EH protection from ground-conducted electricity so you can finish all work on the farm.
Unlike a steel toe, the composite one will be lighter and more comfortable.
Thanks to the reinforced heel, you won't feel any pain or discomfort after spending a long day working on the farm.
These boots won't make your feet sweaty thanks to their mesh lining which prevents odor buildup.
While working on the field you'll appreciate how lightweight these boots are thanks to their nylon shanks.
They feature removable OrthoLite cushioned footbeds and advanced comfort polyurethane midsoles to absorb impact and distribute weight.
They're also available in special sizes for wide feet.
Since these are slip-on boots, you won't be able to adjust the fit so something might accidentally get into the boots.
One of the things which I particularly like are the pull grips on each side of the boot. 
You usually see these at the back of various brands of work boots, but in this case there are two. 
One on each side.
I've had problems in the past with snug pull ups and the pull on grip at the back doesn't feel too strong.
We can't mention all these technical features without saying just how good these boots look.
What We Like
Sturdy boots with waterproof leather.
CarbonMAX safety toes.
Removable cushioned footbeds.
Easy to put on.
Breathable mesh.
What We Don't Like
The fit can't be adjusted.
Irish Setter offers these extremely lightweight boots with exclusive Trout Brook full-grain leather uppers.
The waterproof leather and UltraDry™ waterproofing system will keep your feet dry while working on the field.
I recommend these boots for farmers who work in cold conditions because they're designed to keep rain, snow, and anything else away from your skin.
The ArmaTec™ XT abrasion-resistant coating adds to the durability of the boots making the leather abrasion-resistant.
The Comfort Trek sole is oil and gas-resistant so you can work on the soil and other slippery surfaces with no issues.
Busy farmers will appreciate the enerG midsole as it provides more comfort with an extra layer of foam for more plush.
I recommend these for people who work in extremely cold conditions thanks to the re-boot feature of the Ramsey and the 600-gram PrimaLoft insulation.
Thanks to the aluminum safety toe, these boots will protect your feet from impact.
The aluminum is 31% lighter than a steel toe.
The direct-attach welt will keep your boots in excellent condition under harsh work conditions.
These are considered to be the most comfortable waterproof pull-on work boots for cold weather.
You can adjust the fit thanks to the shoelaces and the memory foam collar provides ankle comfort.
They're also available in wide sizes. However, mud and small rocks can get stuck in the outsole.
Irish Setter have a 6 month warranty against defects, craftsmanship and materials.
What We Like
Lightweight boots with an aluminum safety toe.
Waterproof construction with UltraDry™ waterproofing system.
ArmaTec™ XT abrasion-resistant coating.
PrimaLoft insulation for cold weather.
What We Don't Like
Mud and rocks can get stuck in the outsole.
Breaking in period is a bit longer than other boots. 
What are the Right Farmers' Work Boots For You?
Picking the best work boots for working on the farm can be overwhelming. So which ones should you pick?
I recommend the Gravel Gear Men's 15 in. Waterproof Rubber Boots if you're looking for extremely lightweight boots.
They're very easy to clean so they will suit you if you're cleaning the barn as they're designed to be slip-resistant.
If you work with heavyweight objects, you might need to take a look at the Timberland Pro Rigmaster 8 Inch Steel Toe Work Boots. They feature a steel toe for maximum protection and provide good traction on slippery surfaces.
Busy farmers and those who work in extremely hot conditions should consider the Muck Men's Fieldblazer Classic Neoprene Rubber Boots.
They feature a mesh lining that improves airflow to keep your feet dry and come with loops that allow you to put them on easily.
Wolverine Men's Overman 10 in.Composite Toe Waterproof Wellington Boots are perfect for people who don't want heavyweight boots.
The composite toe provides good protection from heavy objects and is lighter than steel toes.
These boots are also suitable for people who do welding on the farm as they provide adequate protection from electrical hazards.
I recommend the Irish Setter Men's Ramsey 2.0 Insulated Waterproof Aluminum Toe 8″ Work Boots if you work in cold conditions because they're perfectly insulated to protect your feet from snow and rain.
They feature an aluminum safety toe which protects your feet from heavy objects without being as heavyweight as steel.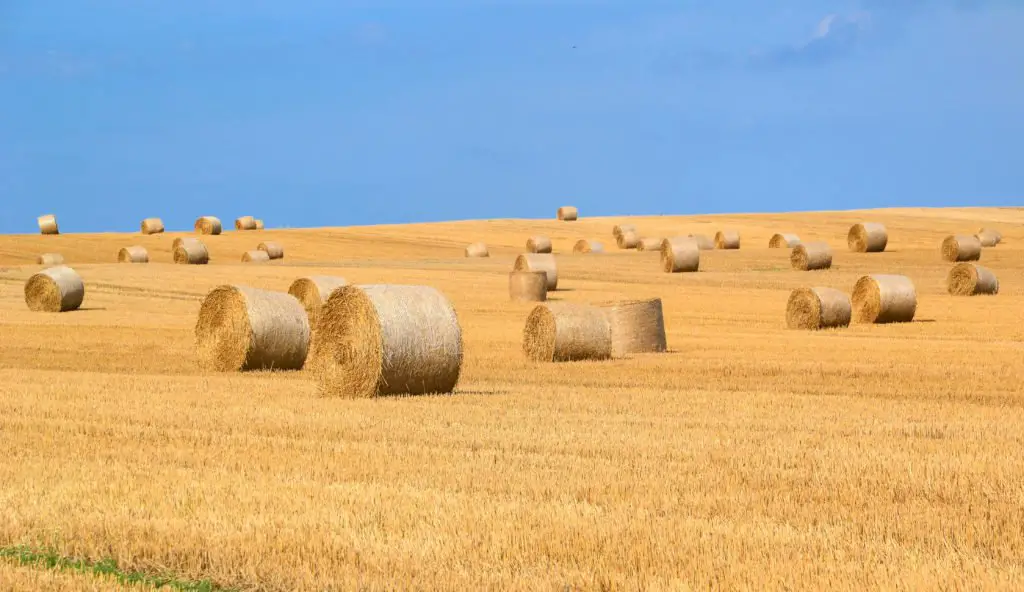 Farmer Work Boots Buying Guide
How to Choose the Best Work Boots for Farmers?
There are several factors that farmers look for when shopping for new work boots.
Waterproof
Farmers usually work in wet conditions so having waterproof work boots is a must.
Choosing neoprene (synthetic rubber material) will allow your feet to be flexible and easier to clean.  This is a common material used in "Muck" boots.
Waterproof leather is another option, especially if you're looking for more durability.
Full grain leather uppers are a good consideration due to the quality of the leather and the fact that they keep water out. 
Leather boots are also good if you work where your boots can get scratched. 
Rubber boots such as Wellingtons may puncture and cause injury. 
The hazards you are exposed to will depend on your work environment .
As a Farmer you probably want to avoid boots that are Water Resistant as these may not be fit for purpose.  Instead go for the Waterproof option as mentioned above.
Protection
Having a safety toe protects your feet from heavy objects while working on the farm.
Steel is the safest option but can make your boots heavy.
If you want to keep your boots lightweight, you can choose from either aluminum or composite safety toe.
Slip-Resistance and Traction
Good traction is a must, especially when you're working on the farm.
Having a slip-resistant outsole means that you'll stay safe while moving fast on the farm.
You should look for thick rubber outsoles which slip resistance.
Comfort
Comfort is quite a subjective term.
Every part of your shoe will be associated with comfort. 
The midsole and outsole should be designed to provide better comfort, especially that farmers spend long hours standing and walking.
Having a removable midsole allows you to adjust the plush level of your work boots.
Breathability
After working all day long, your feet will get extremely hot if your boots aren't breathable.
A breathable lining will keep your feet cool and will prevent the buildup of bad odors.
Some boots are well-insulated and these work for cold weather but they won't suit you're working in hot temperatures.
Most of the major manufacturers have a breathable technology which essentially has one goal in mind.  To keep moisture out and your feet fresh.
I wouldn't get too worried about comparing each individual technology.  As long as they are breathable which is what I'd look for.
Insulation
No doubt you'll be working all year throughout the various seasons.
Working in cold temperatures doesn't feel nice, especially when your toes are frozen…literally!
You should consider are insulated work boots.  Most brands have some kind of insulation technology so keep an eye out for that. 
The purpose is to keep your feet warm by retaining heat inside the shoe.
A good indicator of how well a boot is insulated is by the grams of insulation.  The higher, the more protection.  For example, 400, 800, 1000 thinsulate boots etc.
Lace Ups or Pull Ups
There are many schools of thought on this issue.  Some say you should only go for Pull Ups and vice versa.
It all really depends on the kind of job you are doing and whether or not it has any impact to your work.
If your rearing a calf, working in a vineyard or a vegetable farmer, your requirements will differ.
We have suggested a mix of generic farming boots, but please refer to your PPE manual for what you need as the first port of call.
Style
Just because you wear work shoes, doesn't mean you can't look good right?
You can choose between pull-on and lace-up designs depending on your preference.
Pull-on and wellington boots are easy to put on.
However, they might let some objects get in contact with your feet if you're not careful.
Lace-up designs can be adjusted.
These will not let anything get into contact with your skin.
However, you might end up changing the laces after a while.
Anyway, as mentioned above, if you've found boots that are fit for purpose, there are always a variety of colors and styles available for you to choose from.
One has to look good right? 😊
FAQs
Can I Waterproof my Farm Boots?
You can add a layer of a WD-40 to make your boots more waterproof (if they aren't already).
It can also be used to keep your boots clean by removing the salt stains.
However, buying the best pull-on waterproof work boots is so much better and more practical.
Please always check and ensure you don't void any warranty of your boot before doing the above. 
How to Clean the Inside of my Waterproof Work Boots?
Prepare a mix of water, shampoo, and a sanitizer to rub the inside of the boots.
Make sure that the bad odor is gone and let the boots air dry.
You can either leave them to dry overnight, or purchase a boot dryer which is specially built to ensure the leather doesn't burn.
Can I Wash My Farming Boots?
You can't wash leather boots in a machine. Even if you have rubber boots, it's recommended that you use a wet cloth to wipe them clean.
Regular maintenance such as ensuring that they are clean and the leather is in good condition a good way to keep your boots lasting as long as they can.
Yes you're tired at the end of the day but its definitely worth spending some time when you get home to just ensure they're clean.
Wrap Up
Working on the farm can strain your feet and cause a lot of health issues if you're not wearing the right footwear.
Fortunately, there are a number of reputable brands that offer high-quality footwear for farmers so they can carry out their jobs.
The best work boots for farmers are designed to provide durability and comfort.
They will save you the hassle of making regular trips to the market to have your boots replaced.
Make sure that you choose the right pair so you can enjoy every moment on the farm.