Review of the Timberland Men's White Ledge Boot: Pros, Cons and Features, we break it all down for you.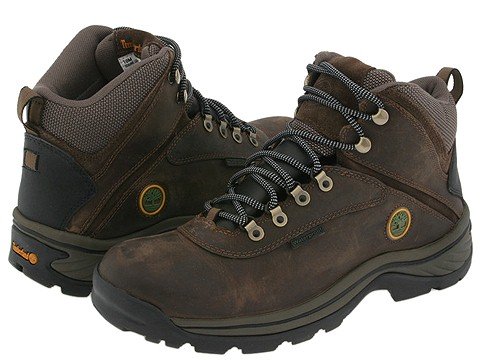 The Timberland men's white ledge boot was designed for people that engage in hiking and outdoor activities. Designed to be waterproof, these boots are also ergonomic. They come with multidirectional rubber lugs to help you climb, manoeuvre, accelerate and stop with ease. Additionally, the boots have been made from good quality full- grain leather. This gives them their durable and waterproof nature.
Read on to get the full lowdown on the Timberland Men's White Ledge Boot;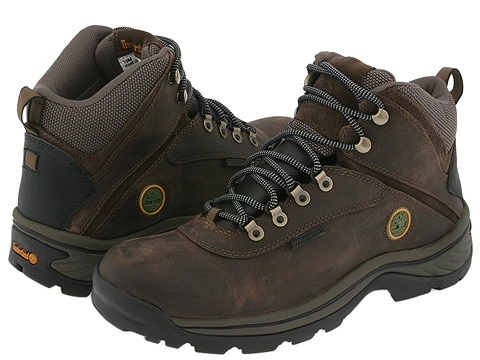 PROS of the Timberland Men's White Ledge Boot
Some of the benefits you get with these boots include:
a) Waterproof Design
The boots are designed using waterproof leather to keep your feet dry. As mentioned before, these white ledge boots feature a seam- sealed full-grain leather design to protect your feet in muddy or wet conditions. Added to this, the padded tongue and collar will provide you with extra comfort whenever you are on the move.
b) Keep Moisture Away with a Breathable Footbed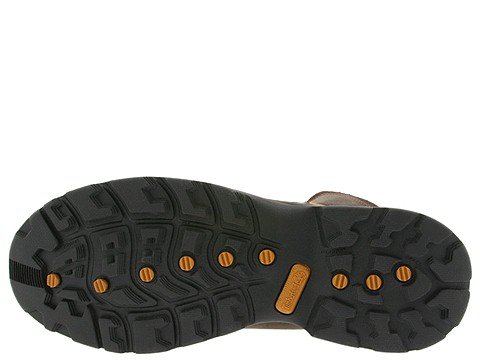 These boots also come with a breathable footbed, which eliminates moisture from the shoe's interior. This dual density EVA footbed is also removable, thus giving you an easier time if you need to clean the boot's interior.
The footbed is perforated to allow air into the boot, which circulates around the boot and gets rid of any remaining moisture. Therefore, unlike other boots in the industry, the Timberland ledge boots have a double mechanism to keep your feet dry and cool.
c) Extra Support and Traction using B.S.F.P Technology
Another feature that comes with any Timberland ledge boot is the B. S. F. P. System – a system that will provide you with that extra traction and support you require for long and tedious hikes.
The letters B. S. F. P. are abbreviated for 'Brake, Support, Flex- and Propel'. This is Timberland's own footwear technology which will ensure that you get excellent traction whenever you put on your strapping boots. How this works is;
Lugs contained within the rubber out-sole help you Brake, accelerate and manoeuvre with ease.
Flex grooves are incorporated behind the ball of the foot and the toe areas to mimic the foot's natural stepping movement.
Lace pressure has been reduced, if not eliminated with a gusseted tongue to allow further support on comfort and traction.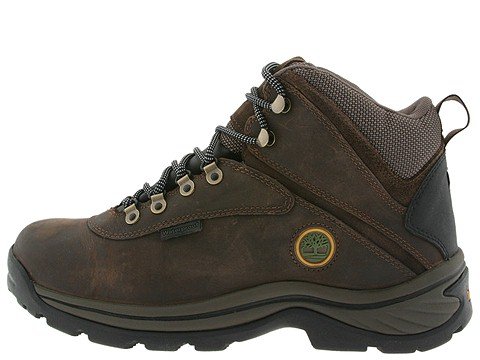 Additional advantages also include;
High quality product at an affordable price
 Very comfortable
 Removable sole to allow airing of the shoe
CONS of The Timberland Men's White Ledge Boot
We didn't find any major issues with this boot other than a few minor points which can easily be rectified. These are;
The size of this boot may be slightly smaller than what you are used to be buying for conventional shoes/boots so it may be worth buying half a size larger. Otherwise you may find the boot to be uncomfortable.
Detailed Description of the Timberland Men's White Ledge Boot
The technology, construction and material used to design and manufacture these boots are outstanding. Some of the features that make these Timberland ledge boots unique include:
a) Material
The boots are made from leather and synthetic material, combined in a revolutionary design. Additionally, they come with rubber soles that are ergonomically manufactured to ward off any excess moisture.
b) Construction
The shaft approximately measures 5 inches from the arch
The heel is about 1.5 inches in height while the platform has been set at 0. 75 inches.
These measurements allow you the extra comfort you need to hike with much greater ease.
Before buying a pair, ensure that the boots are a the correct size. For instance, the shoe box has a designation of M/M' which refers to Men's medium. By getting the right size, you can be sure that your boots will fit perfectly.
Are the Timberland Men's White Ledge Boot Value for Money?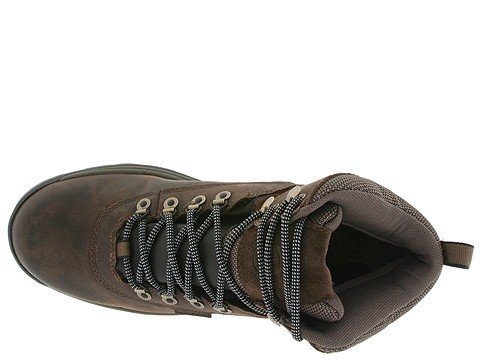 Noting that Timberland has been in the rugged outdoor gear business for years, you can be sure that their waterproof leather boot, the Timberland ledge boot, is worth every dime. This boot has set new standards in terms of protection, durability and craftsmanship in the great outdoors.
These boots also provide extra comfort. The full- grain leather upper design, padded tongue and collar protect the ankles; the breathable EVA footbeds keep your feet dry while the multi-directional lugs will give you the traction you are looking for. These boots should last you a long time if maintained properly.
Unique Selling Points
The Timberland waterproof hiking boots for men have received praise by pretty much all that have purchased them. So what differentiates these boots from others in the same category?
The most unique features that stand out include their rugged yet stylish appearance,
Functional high quality design and the choice of material, which is easy to clean.
Waterproof
Removable footbed
The Timberland men's white ledge boots are so versatile you can go gorilla trekking in the Congo, canoeing in Kenya, hiking around the Grand Canyon or commuting in your hometown.
Additional Information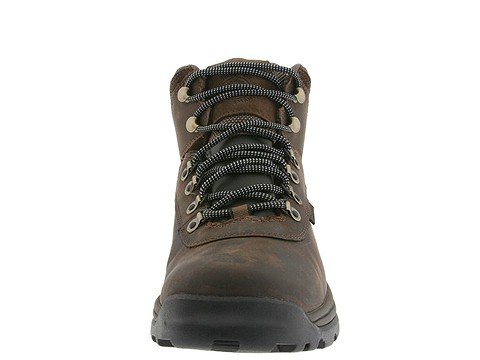 Overall, the Timberland men's white ledge boots are suited for all kinds of weather and terrain.
Extra Tips:
Rub these leather boots with mink oil several times every year. This keeps them extra waterproof and ensures that the leather will not crack or dry.
Finally, when you go hiking, you should use proper hiking socks or wool socks. They wont cost you a great deal but will work well with the boots to wick away moisture, provide better cushioning and minimize the potential for blisters.
To conclude, the Timberland Men's White Ledge Boot is certainly a pair of boots that we would recommend for all the reasons mentioned above. If you want a strong pair of lightweight and waterproof boots, buy these.